This event has been completed. We encourage you to attend the next Central Division Fall Meeting! Details will be published as they become available.
The Central Division Fall Meeting is the annual opportunity for all of the patrols in the Central Division to come together for a weekend and participate in training and fellowship as an organization.  The evening consists of a banquet with an awards presentation. To make the most of this opportunity, your patrols Patrol Director, IT, OEC Instructors, and others actively involved with your patrol should attend.
Date and time
Fri, Sep 9, 2022, 11:00 AM – Sun, Sep 11, 2022, 2:00 PM EDT
Location
H Hotel Midland, 111 W. Main St, Midland, MI 48640
---
Friday, September 9th:
11:00AM Golf Midland Currie 9 holes https://www.curriegolf.com
1:00PM Kayak from Tridge /Ike's Mobile Kayak
7:00PM Dinner Academy Lounge
Saturday, September 10th:
9AM-12PM General Session/Academy Lounge
12:30PM-4PM BOD/Gold Room
12:30PM-4PM Adaptive First Aid and Chair Evac Seminar/Chippewa Pavilion. Presented by Ty Damon, Co-Author OEC-6 Chapter 32, Adaptive Athletes
12:30PM-4PM Awards Advisors Face to Face/Copper Room. Led by Mike Husar, Division Awards Advisor.
12:30PM-4PM OEC recertification (by invitation)/Silver Room Kim Zambole and Rae Ruddy
12:30PM-4PM MTR Face to Face/Titanium Room. Led by Jon O'Dell
12:30PM-4PM Mountain Bike Ride/Midland City Forest. Led by Jon Mehl.
6PM Cocktail hour-cash bar/H Hotel Courtyard.
7PM Awards Dinner/ H Hotel Courtyard.
Sunday, September 11, 2022
9AM-11AM NSP Bike Patrol Round Table/TBD. Led by Jeremy Verbeke NSP Program Director and Mary Dunphy CD Bike Supervisor
Event Contact:
Allison LaVene
(810) 938-7930
Meeting Link:
https://www.eventbrite.com/e/390552281387
Hotels:
Conference Hotel: The H Hotel Midland
https://book.passkey.com/event/50350516/owner/3093874/home
Fairfield Inn & Suites Midland
506 East Buttles Street Midland, Michigan 4864


COST:
Meeting Registration                      $10
September 9th Dinner                      $45 – H Hotel-Academy Lounge; 7PM; Cash bar
September 10th Awards Dinner      $55 – H Hotel Courtyard; 6PM Cash bar ;  7PM Dinner
AGENDA
Break Out Sessions Details:
Saturday Afternoon
Adaptive First Aid and Chair Evac Seminar
Session Overview:
We will do several interactive group activities:
Cognitively Impaired patient empathy exercise
Blind/V.I. patient "leading" scenario
American Sign Language communication practice
Outrigger removal hands-on practice
Sit Ski removal hands-on practice
Lift evacuation for sit skiers dry-land practice
Objectives:
To increase awareness of the wide variety of Adaptive Athletes, and the many forms of
adaptive equipment they utilize
To provide you with strategies you can utilize to better care for injured Adaptive Patients:
Deaf/Hard of Hearing
Blind/Visually Impaired
Cognitively Impaired
Three/Four-Track Skiers
Boarders
Sit Skiers

Give you an awareness of the added challenges in performing lift evacuation of Adaptive
skiers and riders
Create advocates for the integration of Adaptive Athletes at your local resort and into
your patrol
Presented by Ty Damon, Co-Author OEC-6 Chapter 32, Adaptive Athletes
Senior Trainer/Evaluator Recertification Course
This recertification course is designed for trainers and evaluators that are also region administrative
staff of the OEC and Aid Room Modules of the Senior Program. At the end of this course,
participants will:
Be current as an OEC and Aid Room MSP Trainer/Evaluator
Be trained to use an enhanced training program for OEC MSP candidates
Be trained in the Aid Room Module training program for candidates
What to bring with you:
Pack/Vest with normal materials
Dress comfortably (we will be completing senior-level scenarios)
Working watch/timer (you will be evaluating!)
A great sense of humor – let's have fun!!
Space is limited to Region OEC Administrators, Region Senior Training Coordinators, or their
designee that are current Trainer/Evaluators of the OEC and Aid Room Modules of the Senior
Program.
If you have any questions, please contact Kim Zambole at OEC@nspcentral.com
Region Awards Advisors are invited to meet with Mike Husar, Division Awards Supervisor.
Further, Region MTR Advisors are also invited to meet with Jon O'Dell, Division MTR
Supervisor.
Sunday Morning
NSP Bike Patrol Round table
Join the National Bike Program Director, Jeremy Verbeke, Central Division Bike Supervisor,
Mary Dunphy, and Region and local patrol leadership in a roundtable discussion about NSP
Bike Patrols. Learn what is out in development, come up with bike patrols, and have the
opportunity to network with other patrols to share information and best practices. If you are in a
bike or ski patrol looking to transition into year-round patrolling, this is the session for
you.
Let me know if you have any questions,
Thanks
Presented by: Jeremy Verbeke, National Bike Program Director https://nspserves.org/bikes/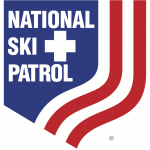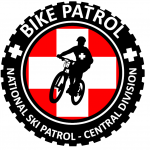 ---
Other area attractions:
Dow Gardens 1809 Eastman Avenue Midland, MI 48640
Whiting Forest of Dow Gardens 2203 Eastman Avenue
Alden B. Dow Home and Studio-An Oasis of Architecture and Inspiration
315 Post Street Daily Public Tours
Chippewa Nature Center 400 Badour Rd. Midland