How to get a copy of your Membership or OEC Card
Sign on to the NSP WEB site http://www.nsp.org/
Select your profile by selecting your name at the top of the screen "Hi John"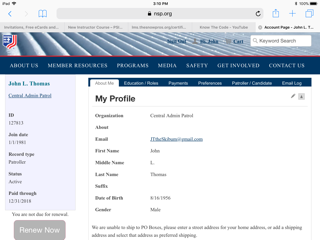 At the top there is a tab called EMAIL LOG, Select it.
You will get a copy of all the emails the NSP office has sent to you.
Select the email for the card you would like a copy of. For example "Your Outdoor Emergency Care Technician Card"
It will open that email.
Print your card.