Welcome to the Central Division!
---
---
OUTDOOR EMERGENCY CARE SEMINAR JUNE 25, 2016
North Michigan, Ohio, Eastern Michigan and Western Michigan
CLICK HERE for more information and registration on the OEC SEMINAR
OUTDOOR EMERGENCY CARE SEMINAR JULY 9, 2016
North Central, South Central, Southern and Western Regions
REGISTRATION IS CLOSED FOR THIS OEC SEMINAR
---
Information on the Fall 2016 Division Meeting
CLICK HERE for information.
---
New! Daniel Somalski Memorial Fund!

[Click Here] to learn more!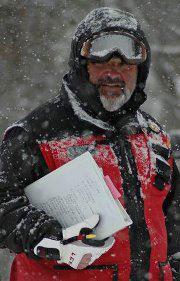 ---
Helmet Safety Video
[Click Here...]
---
Try Our Facebook Page
br>
---



Upcoming Events
Date(s)
Event Type
Region
Location
Contact
Sep 25, 16 to
Sep 25, 16
REFRESHERS
Southern
Villa Olivia, IL
Harry Rempert 847-910-5112
OEC
Sep 25, 16 to
Sep 25, 16
REFRESHERS
Southern
Four Lakes - Lisle, IL
Lew Gerardi 708-609-0472
Oct 02, 16 to
Oct 02, 16
REFRESHERS
Southern
Swiss Valley, MI
Jeff McElheny moheny2@yahoo.com
OEC
Oct 09, 16 to
Oct 09, 16
REFRESHERS
Southern
Sundown, IA
Jeff Hanley jthanley@mchsi.com
OEC
Oct 15, 16 to
Oct 15, 16
REFRESHERS
Southern
Snow Creek
Noel Derr noelderr@yahoo.com
OEC
Oct 15, 16 to
Oct 15, 16
REFRESHERS
Southern
Chestnut Mountain, IL
Laura Schauer 563-543-4962
OEC
Oct 16, 16 to
Oct 16, 16
REFRESHERS
Southern
Snowstar, IL
Neil Hamilton nshamilton@yahoo.com
OEC
Oct 19, 16 to
Oct 23, 16
OTHER EVENTS
Southern
Schaumburg, IL
Jeff McElheny moheny2@yahoo.com
Region Ski Sale
Oct 23, 16 to
Oct 23, 16
REFRESHERS
Southern
Grand Geneva, WI
Kim Zambole kimzambole@gmail.com
OEC
Nov 05, 16 to
Nov 05, 16
REFRESHERS
Southern
Hidden Valley, MO
Julie Stone jactstone@gmail.com
OEC