Welcome to the Central Division!
---
---
2016 CENTRAL DIVISION ELECTION RESULTS
Following Central Division Policies and Procedures and Bylaws, if there is just one validated candidate, as is the case in these 3 elections, that candidate shall be declared the winner and ballots shall not be sent and resumes and candidate information sheets will be posted on the Division website. The following are the newly elected Division and Region Directors for 2016-2019
CENTRAL DIVISION JOHN JT THOMAS OF CENTRAL DIVISION ADMIN PATROL
EASTERN MICHIGAN REGION MIKE SCHONS OF THE PINE KNOB SKI PATROL
SOUTH CENTRAL REGION RON PLUMER OF U.S. SKI PATROL
I thank and congratulate all of you on taking on this important leadership role in the NSP and wish you the best. Next season, elections for Ohio, Western Michigan and Western regions will take place along with Section Chief elections for Sections 3 and 6
Ken Meldahl
CD Election Coordinator
CLICK HERE for more information on the Division Candidates
---
Information on the Fall 2016 Division Meeting
CLICK HERE for information.
---
New! Daniel Somalski Memorial Fund!

[Click Here] to learn more!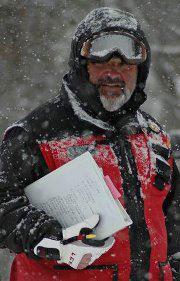 ---
Helmet Safety Video
[Click Here...]
---
Try Our Facebook Page
br>
---



Upcoming Events
Date(s)
Event Type
Region
Location
Contact
May 14, 16 to
May 14, 16
Banquet
Western Michigan
Section II
Section II
Region Awards Banquet
May 14, 16 to
May 14, 16
Meeting
Western Michigan
Section II
Chip Knappen- cknappen@knappen.com
Region Meeting
May 14, 16 to
May 14, 16
Meeting
Western Michigan
Section II
Dan Goldberger
OEC IT Meeting